Training started: Nov' 2021
Training Completed: Jan' 2022
Offer Letter received: Feb' 2022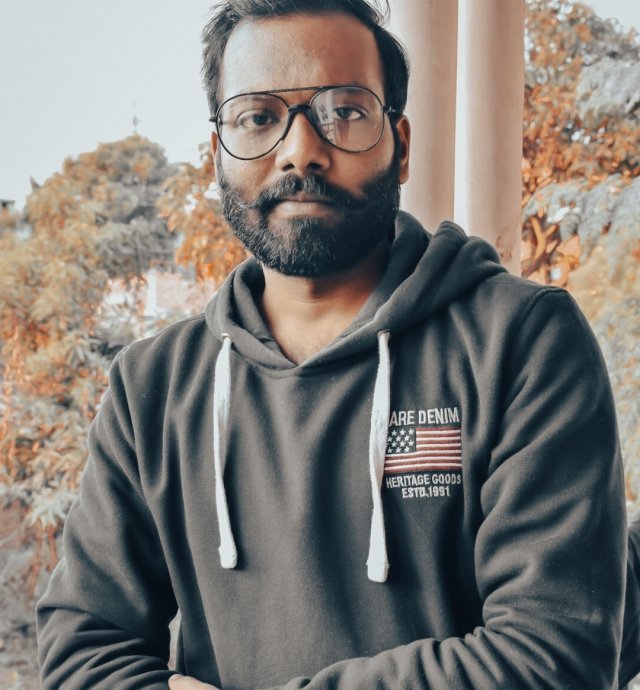 Raman started his journey with Nordic Academy in November, 2021 and completed it in January, 2022. Let's see how he started his journey, its impact and what he has to say!
Before his  journey with Nordic Academy: 
Raman is from Ranchi, Jharkhand.
Apart from being a software developer and a tech enthusiast he enjoys his free time trying photography and sharpening his artistic skills. You will always find him fidgeting with his camera when he's not busy with work or studies. He also enjoys a good ride and likes to try his hand at sketching!  
"Whenever I'm not engaged in my studies or my work, in my spare time I'm always playing with my camera. If not clicking photos, then if it's daytime, I'm playing video games and if it's evening, I usually go out for a ride." 
Raman has been very creative right from his childhood days. He recalls mixing and merging scraps of things and trying to turn them into something creative from his childhood days. He said that his creativity has helped him to look at things from a different perspective and find solutions to his worries. He also describes himself as an ambitious, joyful, competent and adaptable person.
"I'm very much ambitious towards my goals and my life. I'm a joyful, competent, easy-going and adaptable person." 
In his final year, as he was looking for jobs, he realised that he lacked that final edge required to make that final leap. His placement cell introduced him to Nordic Academy.
"I had a brief introduction to Nordic Academy given by our T&P cell then I decided to join Nordic as they were training on various tech stacks that I wanted to work on in future. Having a chance to be placed at an organization after the successful completion of training was a plus point" 
His journey with Nordic Academy: 
Training is pretty intense at Nordic Academy, and it's challenging.  Maintaining consistency is the key as you are expected to give no less than 100% during these 2-3 months.
Raman always brought his A-game during the training. 
"From the weekly assessments and continuous monitoring of progress to monthly tests, everything at Nordic was well-tailored. Apart from this, one major insightful thing was that Nordic Academy arranged meet-ups with the officials of the parent company or the client company in between the course to give students an inside understanding of the industry. Talking with people from IndPro was very helpful and they are always there to clear any doubts we had throughout our training."
And at last his hard work and hours of training paid off. He is currently working as a Software Engineer at IndPro.
"Currently, I'm designated as a Trainee Engineer at Indpro, specialising in .NET Development. Here my work is to develop reliable and efficient enterprise-scale software applications from scratch and configure existing systems. Overall, I work with internal teams to design, develop and maintain software."
When we asked Raman what made him choose Nordic Academy, he said that the transparency and support Nordic provides are unmatched. 
"X- factor at Nordic was that during the training period they give students the chance to meet the people from the organization whom they are going to work with."
How it has impacted his life: 
Nordic Academy has helped him improve his software development skills and taught him the skills necessary to get a job in the tech industry. He was so impressed with his time at Nordic Academy that he has even recommended it to many people.
"I have already recommended Nordic Academy to many friends and juniors of my college, 3 of which are currently under-going training in Angular and JS at Nordic Academy and soon will complete their journey and land their first job."
So, are you ready to turn your life around like Raman and get started with a well-paying job in the tech industry?
Nordic Academy might have something for you. Kickstart your career with a swag!
Email us at info@nordicacademy.net
Focused, Accelerated Career Programs from Nordic Academy